Grapenopoly is a Play to Earn GameFi for $GRAPE token and a BNB Dice Game
Grapenopoly is a game that combines the luck of BNB Dice games with the strategy of real world, low-risk investing. The game is played on a board of hexagons made up of properties with different values. Grapenopoly is all about building your empire from humble beginnings to later dominating the board by purchasing properties and earning rent on them. The goal is not to bankrupt your opponents, but to buy up their properties and earn passive income. Throughout the game, the players are constantly reminded how much they owe in rent and must always have enough funds in order to pay it.
Board Games
Board games are a great way to spend time with family and friends. But what if you could have a game that was educational and entertaining? This game is inspired by everyone's favorite board game and takes the strategy of Monopoly to the next level. Not only does it teach you basic economics, Grapenopoly also teaches you about graphing, probability and other important subjects. It includes NFT properties, power-up tokens and 3 BNB dice. With different ways to play, this game can be used for any occasion. Whether you're looking for a family game night or a party game with friends, Grapenopoly is perfect for anyone!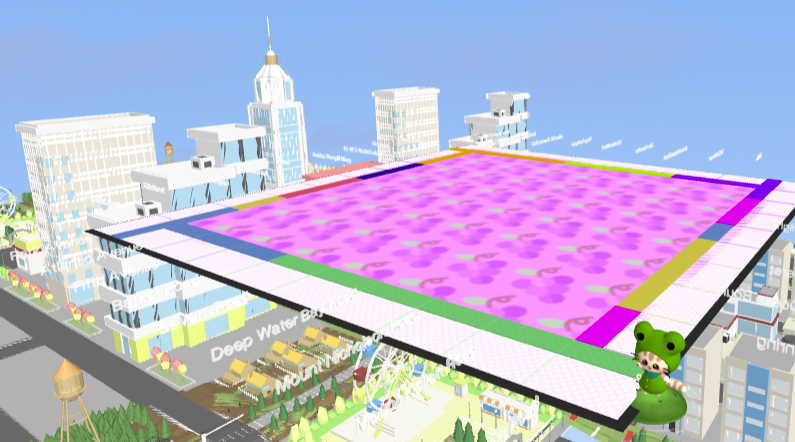 Grapenopoly and BNB Dice strategies
1. Grapenopoly is a blockchain based, geo-location board game that uses smart contract technology to allow players to purchase NFT properties and collect rent from others.
2. Strategy, life skills and social interaction can now be learned while playing a fun game with friends and family.
3. Real estate theme where you can earn real passive income.
4. BNB Dice: The more times you roll the dice, the more chances you have to land on an interesting property to buy and then rent.
Let's Play, Learn and Earn with Grapenopoly
1. It's the world's first game show on blockchain.
2. Grapenopoly is a set of educational games in an exciting format that will help people learn about cryptocurrencies and blockchain technology.
3. The future may be digital, but we believe that education should be tangible.
BNB Dice on Grapenopoly
#DoYourOwnResearch #PlayToWin #NotGambling #BNBDice
So what are you waiting for? Try the BNB dice game on Grapenopoly today!
Stay tuned, invite your friends,
share
on social media and access
Grapenopoly
with your BNB Dice today.
#PlaytoEarn #Grapenopoly 🍇🚀 #BuildonBNBChain #BNBChain @BNBCHAIN #Polygon #Ethereum
BNB Dice strategies on Grapenopoly
Grapenopoly: The Ultimate Play to Earn Experience for $GRAPE Token Are you tired of traditional BNB Dice games that offer little to no passive income? Are you ready for a new and exciting way to earn money while having fun? Look no further than Grapenopoly, the ultimate Play to Earn experience for $GRAPE token. Grapenopoly…

---

Grapenopoly is a P2E GameFi for $GRAPE token Are you tired of playing the same old game of Monopoly? Do you find yourself waiting for your turn to roll the dice, bored out of your mind? Well, we have just the solution for you: BNB Dice for Monopoly. BNB Dice on Grapenopoly is a new…

---

Grapenopoly is a Play to Earn GameFi for $GRAPE token and a BNB Dice Game Grapenopoly is a game that combines the luck of BNB Dice games with the strategy of real world, low-risk investing. The game is played on a board of hexagons made up of properties with different values. Grapenopoly is all about…

---